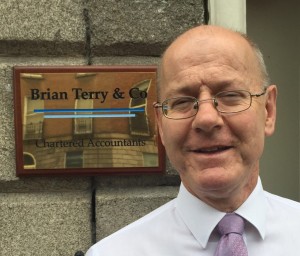 Brian Terry is a  Fellow of the Institute of Chartered Accountants in Ireland and a Chartered Tax Adviser with the Irish Taxation Institute with over thirty years experience. With this wealth of experience we deliver a range of value added accountancy, tax and advisory services.
We pride ourselves in being approachable, personable, enthusiastic, professional, value for money and above all, effective. In the current financial climate conditions are tough, so if you struggle to get a response from your current accountancy firm, come and have a chat with us.  We have developed a reputation for providing a quality service for our clients for over fifteen years. Our experienced professional staff supply a full range of accounting services tailored to our clients' requirements. We offer a free initial consultation to all prospective new clients.
Contact us to arrange a meeting.